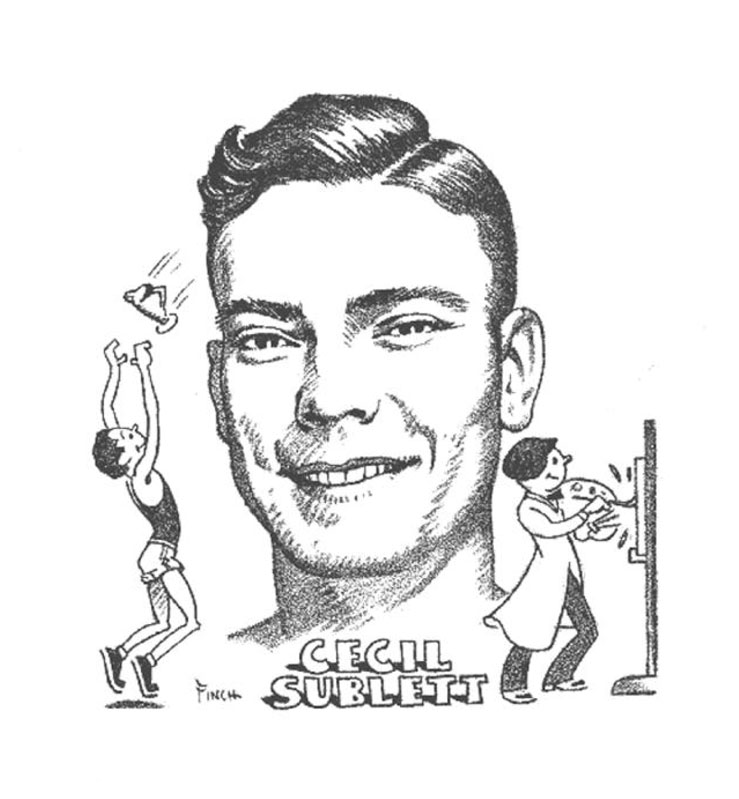 Carl Cecil Sublett was born in Johnson County, Kentucky Feb. 4, 1919, the only child of Mr. and Mrs. Tandy Taylor and Beaula Fitzpatrick Sublett. In 1923 the family moved from the small farm to the mining town of Lackey where the coal trains fascinated young Carl and became the first subjects of his drawings. He attended Western Kentucky State College from 1938-40 in Bowling Green, KY.
In 1941 at the onset of WWII Sublett decided to go into defense work, enrolled into a course at Mayo Vocational School in Paintsville, KY and became a machine operator. He went to Hartford, Connecticut for a job at Pratt & Whitney Co. as a lathe operator. While there he met Helen Davis, also an employee at the plant who is from Port Clyde, Maine. They were married in 1942.

Carl was called to serve in the military and joined the U.S. Army. He served in the infantry as a sergeant in the 85th Division of the 5th Army in Italy. During the war some of his camp sketches were printed in the division newspaper and some made their way home in V-mail. After hostilities ceased, Sublett entered the University Study Center in Florence, Italy and received the Citizens Award for his artwork by the people of Florence.
He returned to the States to live in Bristol, Tennessee and worked as an engineering draftsman, as a newspaper artist, as artist and as an assistant manager of an engraving firm and as a freelance artist continuing his own painting at all hours. While involved in these pursuits, in 1948, and then in 1951, first a daughter, and then a son were born.
In 1954 he moved his small family to Knoxville, TN to take a position as Art Director for Charles S. Kane Co., advertise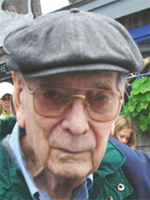 rs. He enrolled in evening painting classes at the University of Tennessee with C. Kermit Ewing and soon he was hired to assist Ewing in teaching. In 1957-58 there were a one man show at the Audigier Gallery, University of Tennessee and Special Mention in watercolor at the Southeastern Annual. He exhibited in the Mid-South Annual in Memphis, TN and the State Arts Festival, Nashville, TN and received awards in each. In 1959-60 he was given a one man show at the Mint Museum, Charlotte, NC, was included in the Pennsylvania Academy's 15th Annual and paired with Walter H. Stevens for a two-man exhibit at the University of Kentucky Art Gallery, Lexington.
These years are marked by a frenetic pace, exhibiting at every possible venue available and winning a multitude of awards and prizes including: Delta Annual, Arkansas Art Center 1962-66. He became a Founding member of the art group "The Knoxville Seven", and won the Mead Corporation Painting of the Year, Atlanta, GA and also 1st Prize Watercolor Society of Alabama Annual. Then the Grumbacher Purchase Award and traveling exhibition from Watercolor U.S.A., Springfield, MO in 1965, and in 1966 his work was chosen to represent the State of Tennessee in the Governor's National Circuit Exhibition, was included in the International Festival of Fine Art, Hartford, CT, and in 1966 he became a full time Assistant Professor of Painting at the University of Tennessee, Knoxville.
In 1969 Sublett was included in the ongoing Art in U.S. Embassies Program. More awards in the next decade culminated in Carl being elected into the National Academy of Design, NY in 1976 and in the same year he was made full professor at the University of Tennessee. In the next few years there were retrospectives and invitational exhibits, a one man show in Bern, Switzerland, and a major solo exhibit at the Tennessee State Museum, Nashville, TN and an American Watercolor Exhibition at the Taipei Fine Arts Museum in Taiwan. Carl was a panelist for the Symposium: Images and Icons in Contemporary Watercolor Painting, Spring Green, WS sponsored by the Watercolor U.S.A. Honor Society, and juror in many regional competitions.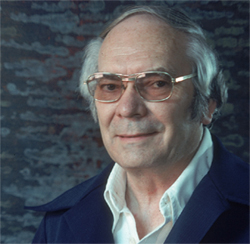 In 1982 he retired from his teaching position. In 1984 Carl opened the Sublett Gallery in the 11 Street Artist's Colony at the site of the 1982 World's Fair in Knoxville, TN. This was a venue for Carl as well as many other artists for the next five years. In 1991 The Unseen Carl Sublett was the first exhibit at the new Knoxville Museum of Art and in 1994 he received a lifetime Achievement Award from the Knoxville Arts Council.
A Visual Odyssey: the art of Carl Sublett with an eponymous catalog was an award from the University of Tennessee and was set at the Ewing Gallery and traveling for two years 2000-02. A solo exhibit courtesy of the Hampton Gallery, Taylors, SC was held at the Greenville County Museum of Art, Greenville, SC from Nov. 2002 - Jan. 2003. A second Sublett Gallery was opened in Union, Maine in 2006 for the purpose of exhibiting Carl's work in northern New England. In the summer of 2008, a posthumous exhibit. Image Tracks, was held at the UT Downtown Gallery in Knoxville and at The Mars Hall Gallery, Tenants Harbor Maine.